Casa Ferreirinha Vinho Grande Wine
An intense ruby color. Notes of red and black fruit, and hints of cocoa and chocolate courtesy of a warm year. There are further spicy notes and a well-integrated wood element that bestows added complexity. On the palate, it has good volume, powerful and firm tannins, a well-integrated acidity, further notes of red fruit and a very well-balanced finish.
45% Touriga Franca, 30% Touriga Nacional, 20% Tinta Roriz, 5% Tinta Barroca
Vinified at the wineries of Quinta do Seixo, in Cima Corgo, and Quinta da Leda, in the Douro Superior, using advanced technology. After soft-crushing and destemming, the grapes are transferred to stainless steel tanks, where alcoholic fermentation occurs. During this phase, soft maceration at controlled temperatures takes place to extract the compounds that provide the color, aroma and flavor of this wine. The wine matured in used barrels of French oak for roughly 12 months. The final blend was made further to numerous tests and analysis during this period. In order to preserve the highest possible quality, this wine was only submitted to filtration prior to bottling.
This wine pairs wonderfully with meat dishes, such as traditional Portuguese "cozido", and grilled red meats. It is extremely gastronomic and is also an ideal accompaniment to white meats or oven-roasted fish.
Vinha Grande is a Douro red wine, classic and intense, with a distinctive character that reflects the richness and quality of the region, in relation to the production of the best blended wines. Vinha Grande is part of the Casa Ferreirinha wine range. The brand has a rich tradition for producing quality Douro wines, and is well-known around the world.

90
Vintage - 2016
90
Vintage - 2016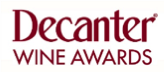 Silver
Vintage - 2017
750ml